Page 3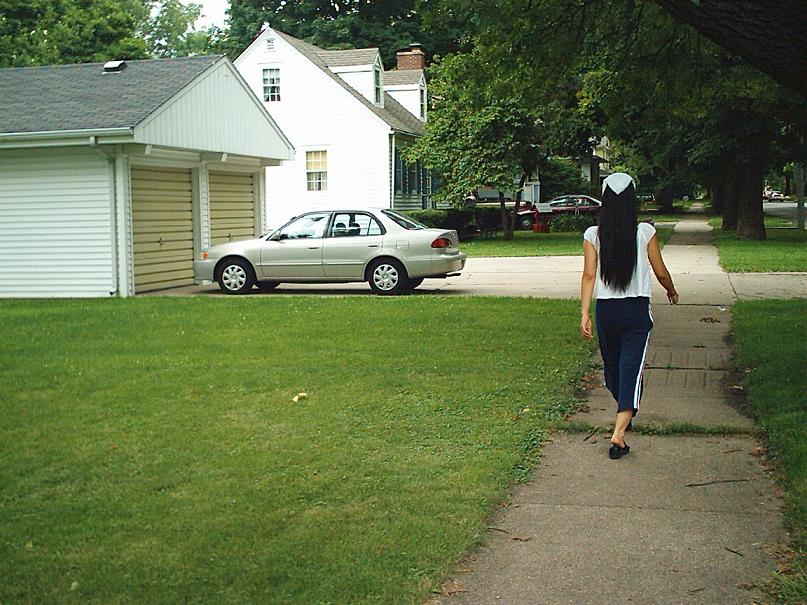 21. I was walking down on the Green st. My hair is shorter now that I got a haircut and perm.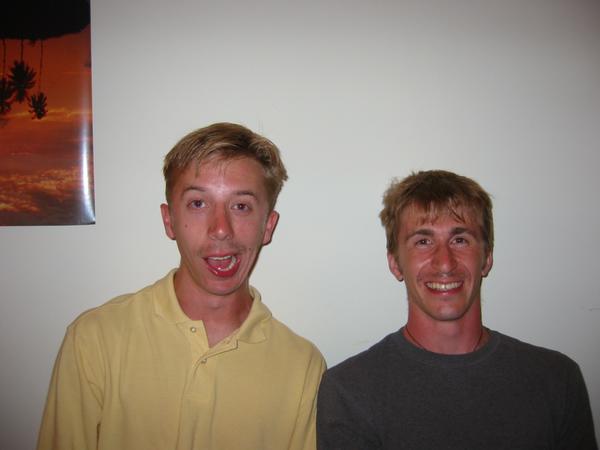 22. There was a Mustache Contest at Misha's birthday party. Matt and Yury were the only contestants.
You can see that both are wearing mustache if you look at the picture long and hard enough. *giggles*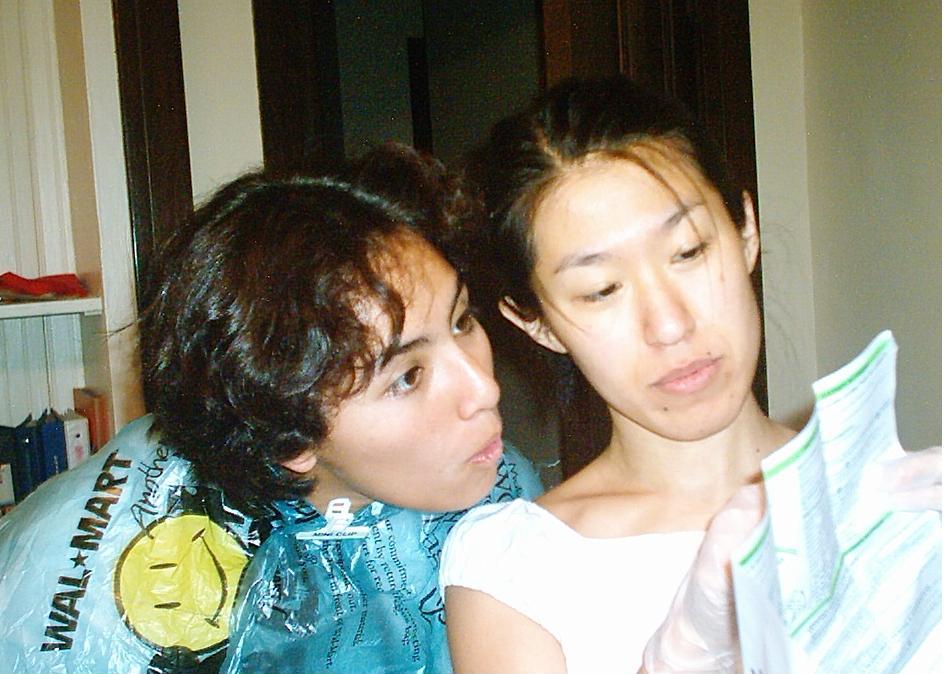 23. I dyed Gaby's hair red. We were reading instructions before the coloring.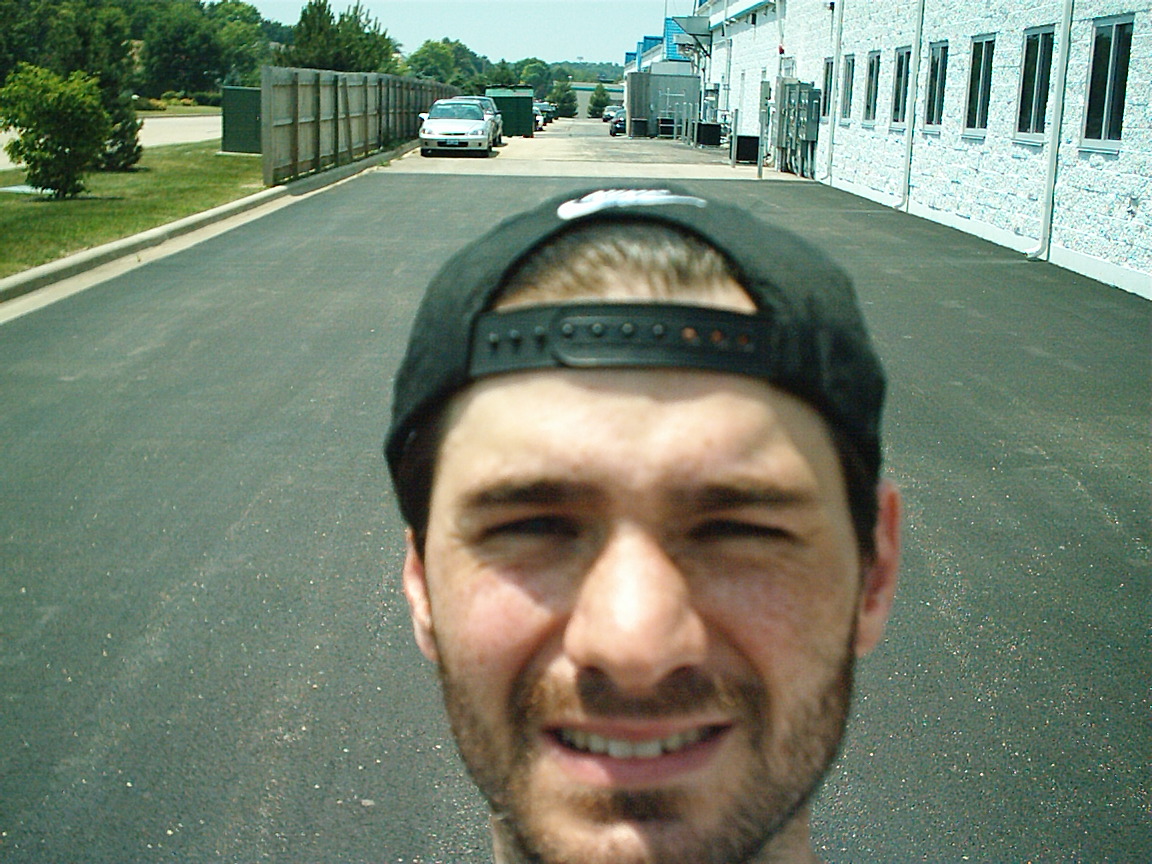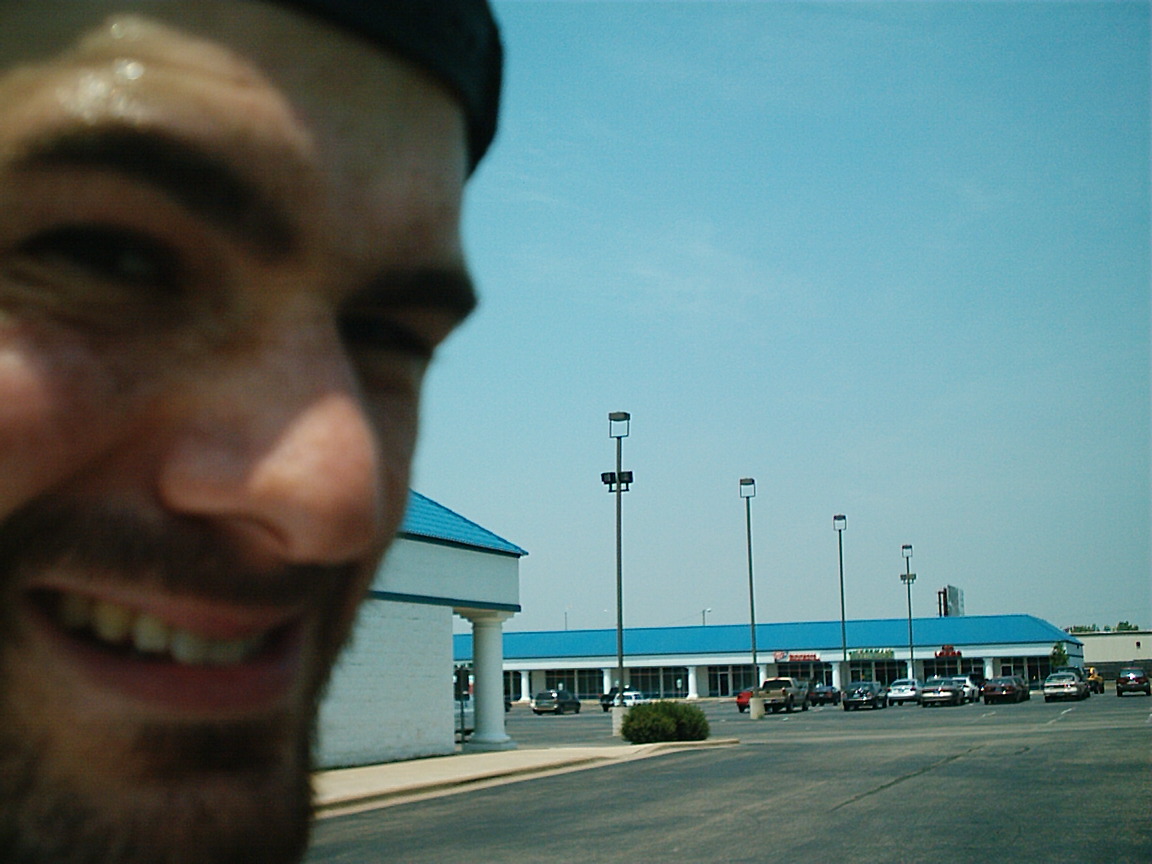 24 - 25. I went to Peoria for an interview and Diego tagged along. While I was at the interview, Diego was killing time outside. He took several pictures including these self-portraits.
26. Still in Peoria, we had lunch at a pizzeria with cool interior. The owner lady took a picture for us.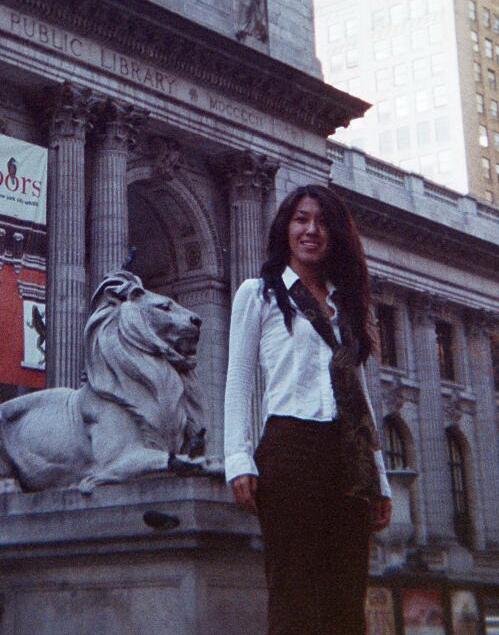 27. In front of New York Public Library
28. I was playing racquet ball with Gaby, Omar, Diego and Fernando at IMPE.
29. Nancy e-mailed me today (July 29) and shocked me with two very important things in her life. First, she and Ted got married July 22. Second, she's 3 month pregnant with fraternal twins. Way to go, Nancy! One labor, two babies. You are an efficient mother-to-be. :-)
Previous
1
2
3